UPDATE
: See my results from the hip stretches
HERE
!
Pinterest has really taken over my life this past week. Primarily because I have been unable to run. I must entertain myself somehow and Pinterest happens to be full of ideas & information. Some of it proves valuable...some of it...a waste of time!
One of the "valuable" posts I came across was about one thing that I am sure ALL women dread...the "Lower Belly Pooch."
Believe it or not, I happen to have a lower belly pooch myself.
Many of you may find that it comes from diet, inactivity, having children, weight loss, etc; however, what you may not know is that it could be a result of tight hip flexors.
Personally, I have encountered more lower back pain, probably as a result of this. If I walk for a long period of time, maybe about an hour or so, my back tightens up. The only way to relieve the pain is by bending over and touching my toes, stretching out my hammies.
Fortunately, there are simple stretches we all can do to prevent body discomfort and reduce that belly bulge.
I have tried these myself and was surprised to discover just how tight my hips really were! You can find the full list and how-to at
FitSugar
.
The Butterfly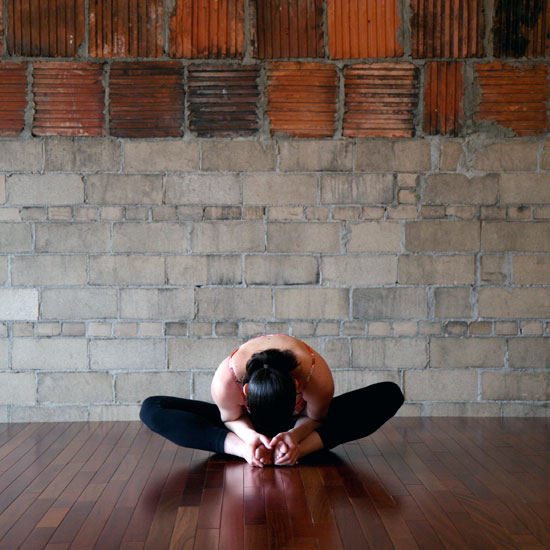 The Pigeon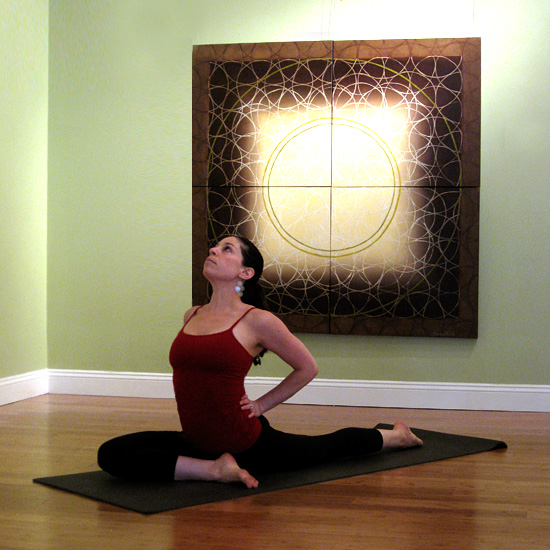 Kneeling Hip Flexor Stretch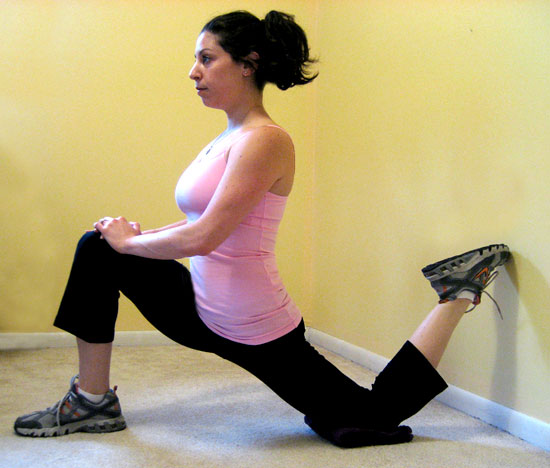 I also included some additional stretches that I located, as well.
Supine Hip Flexor Stretch
Frog Pose
There are more stretches available for your hip flexors that will help correct and alleviate any pain or posture problems you are currently experiencing. It doesn't require much effort so you can easily do this while watching TV.
A lot of these poses are from Yoga and there's a great 3 Week Yoga Retreat that you can try free with our On Demand service along with many other workouts that will help you beat the battle of the bulge!
If you want more information, please your email below:
I am going to start focusing on stretching my hips to see if there are any significant changes or improvements and will be sure to update you all! I know some of my pudge could very well be from the dramatic weight loss I experienced, but hey, a slight change can make a big difference!
Do you have a belly "pooch"? Is it from tight hips?
Do you do any of the above exercises to prevent hip flexor tightness?
What are some of your favorite hip stretches? Do you have pictures or videos?